Providing a home with the correct locks has up to 95% less chance of a successful burglary
Burglary protection Amsterdam
Good burglary protection is also important in Amsterdam. This protects your belongings against theft caused by burglary. For example, by occasional burglars who can strike at any time of the day. Good hinges and locks are important here. This protects you against frequently used burglary techniques and methods. Locksmith Amsterdam specializes in burglary protection and burglary prevention. We supply all types of hinges and locks with SKG quality mark directly from stock. In addition to supplying, we are also available to assemble, install and replace safety locks. Of course you can also request a free quote. We are happy to provide you with advice on burglary protection in Amsterdam.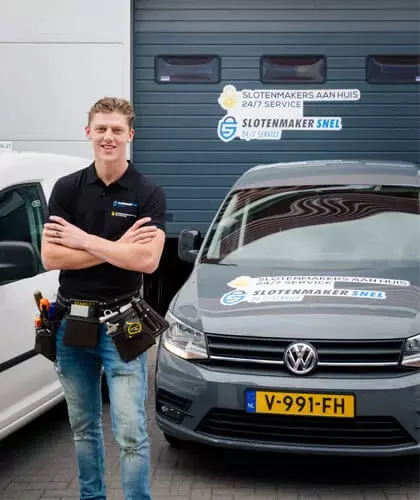 Improve burglary protection with hinges and locks
If you want to improve the burglary protection of your home, you should preferably do so with good hinges and locks that have an SKG quality mark. SKG stands for Stichting Kwaliteit Gevelbouw. This body tests locks and door fittings for the degree of security. The stars represent the different degrees of burglary protection. This can be standard, but also medium or extra heavy. These hinges and locks can delay a break-in by up to 5 minutes. Locksmith Amsterdam is specialized in improving burglary security. Of your home, garage or other buildings. We supply various locks and security fittings. Of course, our experienced technicians also ensure professional installation.
Good burglary protection starts with good hinges and locks
Of course you want to protect your belongings and home against uninvited guests and burglars. That starts with good hinges and locks of the best quality. Each access requires its own specific burglary protection. From the front door to the back door. Good hinges and locks to improve burglary safety include pin locks, multi-point locks or locks with anti-core pulling protection. Window locks should not be forgotten either. Any entrance to the house must be properly secured with good door hardware. Locksmith Amsterdam supplies, installs and replaces all types of SKG security locks. Because good burglary protection starts with good hinges and locks.